dear Pavel Kirienko: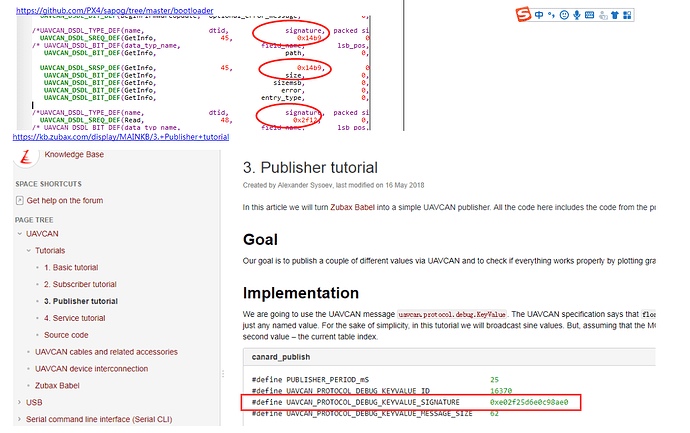 in publisher tutorial all the data type signature is 64bit ,
in px4 pasog BootLoader all the data type signature is 16bit.
they have the different data signature, Why can they communicate with GUI?both fine.
i know that the data signature is Not transmitted , only store at the both side code , to be as a extra crc to
add crc16(payload) , right?
2 . if orel esc have a pasog bootloader can i use the uavcan gui tool to update application firmware for it?
thank you very much!