Hi,
I am having some problems with getting my device to be recognised on the DroneCAN GUI tool (running Windows 10).
I am using a Zubax Komar ESC with the Babel USB-CAN adapter which is connected to my PC via USB cable. I have the ESC connected to a power supply, and CAN cable between the ESC and the Babel device.
Does anyone know why I'm not seeing any devices appear in the nodes window?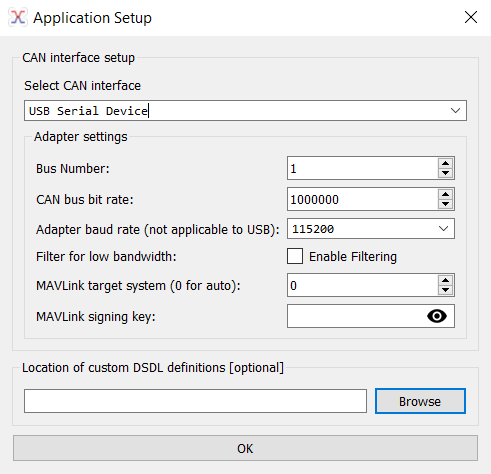 Thanks,
Alastair