I'm having difficulty updating my Myxas to Telega v0.3.
The update process appears to run smoothly using UAVCAN GUI Tool - the log messages reported by the bootloader indicate the firmware is being downloaded onto the device.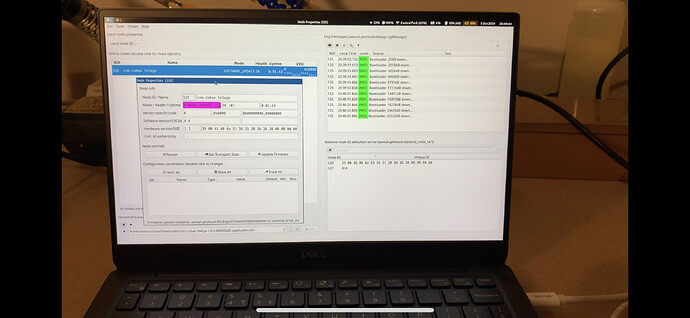 After that process is finished, the Myxa switches to initialization mode, but never seems to progress any further than the bootloader. It appears to be stuck in a perpetual reboot cycle every 10 seconds.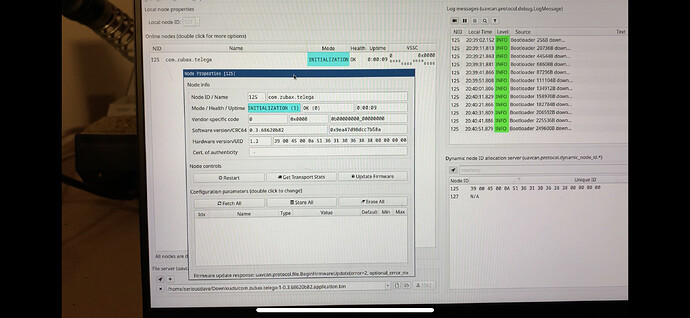 Some feedback would be appreciated from anyone who has successfully updated to v0.3! If any further info from me is required please let me know.